Book your class in advance
Many classes are filling up to maximum capacity, be sure to secure your spot so you don't miss out!
Download the WellnessLiving App to sign in for class in advance!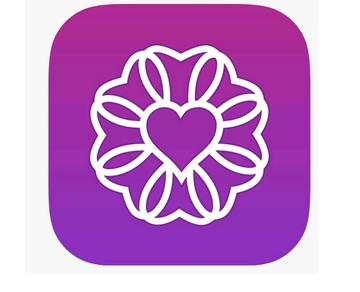 * If the class is full, our system will put your name on a wait-list, and you will receive an email when a spot becomes available for you.
FITNESS TABLE is now open! Please see our schedule below or on the WellnessLiving App.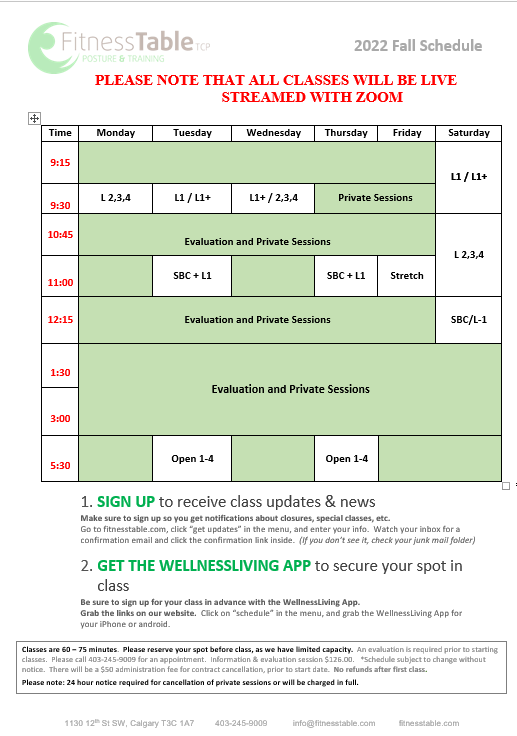 To print the Current Schedule

Understanding what the class levels mean
Your beginning class level is determined at your evaluation (

click here to learn more

)

.
NEW Fitness Table members typically begin at SBC or L1 and as they get stronger over time they advance to the next level, working towards achieving the highest level, which is Level 4.

SBC (Special Back Class) – a class designed especially for those with injuries and issues

L1 (Level one) – a beginning level where you build a strong foundation in skill, strength and awareness & learn proper breathing technique

L1+, 2, 3 and 4 are classes for for students who have worked up to more advanced levels

OPEN – open to anyone who is at a Level 1 – Level 4
OPEN Stretch, Back & Abs – open to anyone at Level 1 – 4, the class is more focused on stretching, back and ab work