Get your HARDcore with us!
Book your class in advance
Many classes are filling up to maximum capacity, be sure to secure your spot so you don't miss out!
Download the WellnessLiving App to sign in for class in advance!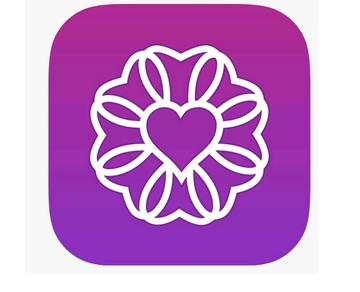 * If the class is full, our system will put your name on a wait-list, and you will receive an email when a spot becomes available for you.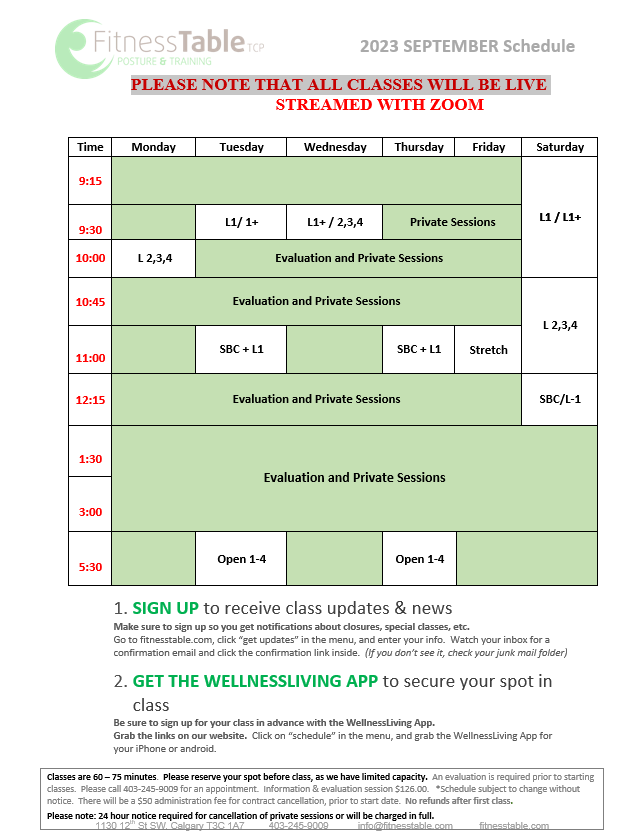 Understanding what the class levels mean
Your beginning class level is determined at your evaluation (

click here to learn more

)

.
NEW Fitness Table members typically begin at SBC or L1 and as they get stronger over time they advance to the next level, working towards achieving the highest level, which is Level 4.
Our classes
SBC (Special Back Class) – a class designed especially for those with injuries and issues
L1 (Level one) – a beginning level where you build a strong foundation in skill, strength and awareness & learn proper breathing technique
L1+, 2, 3 and 4 are classes for for students who have worked up to more advanced levels
OPEN – open to anyone who is at a Level 1 – Level 4
OPEN Stretch, Back & Abs – open to anyone at Level 1 – 4, the class is more focused on stretching, back and ab work

500
Happy Members and Growing
15
Team Canada Olympic Athletes
Want to try us out?
---
Curious about how Fitness Table works? Come check out a Level 1 or Open 1-4 Class, as long as you have no current injuries, issues or surgeries - it's easy!
1) Simply click the link, 2) create a quick account, and 3) go to our ONLINE store to claim your class now
Click here - claim your Complimentary class!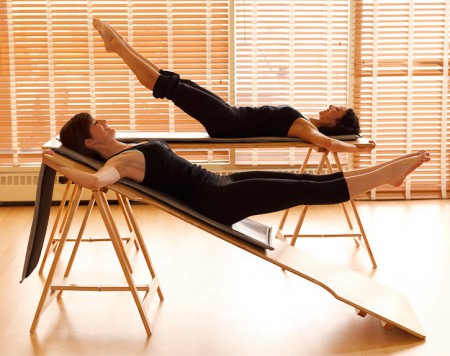 We reach the deep muscles to improve posture and build core strength in a way that NO other exercise does. The proof is in the results! Our members range from ballet dancers and Olympic athletes improving their performance, to people wanting recovery from chronic back pain so they can get active and enjoy life again. But don't take our word for it - read what they have to say, and come try it out for yourself - free!
HOW IT WORKS
---
Whether your goal is to stop chronic pain, experience improved mobility, or increase athletic performance, you start at YOUR level and progress to the top with a stronger CORE, improved POSTURE and greater FLEXIBILITY so you LOOK, FEEL and FUNCTION better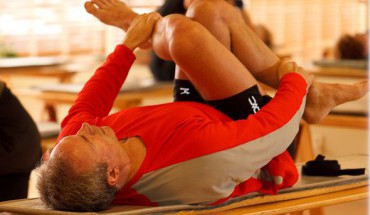 1: ASSESSMENT
A private evaluation assesses how YOU can get stronger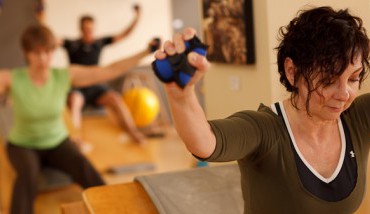 2: DO IT
Classes in your level build your strength & awareness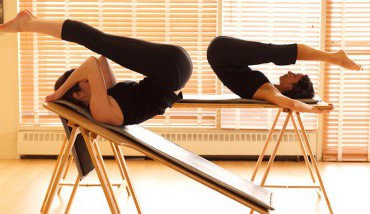 3: PROGRESS
Get results, Increase your Level
Getting started with Fitness Table
The first step in beginning with the Fitness Table is an evaluation.
During your evaluation, you're assessed to identify issues, imbalances and other areas where you'll need strengthening and exactly what YOU need to improve your core strength and posture and the proper class level for you to begin at.

The evaluation is an important part of the Fitness Table process, to ensure that we know what you need to be doing and NOT doing during class so you improve and get stronger

. Call us at 403-245-9009 or email us at [email protected] to book an evaluation appointment.
IF you have no issues or injuries, you are welcome to try a complimentary class BEFORE your evaluation appointment (Level 1 or Open 1-4). 
You can claim your complimentary class
by signing up through the "Complimentary Class" tab in the menu above, create a new account with your name and email, and select your class at the online store. The complimentary class
is only valid for 7 days.
During your evaluation it will be determined what the best starting point is for you.  Some people are recommended to begin with (or prefer to begin with) private sessions.  Most people can begin with  group classes at Level 1 or Special Back Class (SBC) for those with injuries and issues.

When you decide to join us, you can pay a drop in rate to attend class in studio or online, however, choosing a monthly class package is the best value.

We have a number of different packages to suit your needs based on how many classes a week you wish to attend in house, online or a combination of both.  Our packages auto-renew monthly, however you have the option to turn off this option.  We currently have the following package options: 
4 Classes in Studio: This option is best for those that wish to attend class once a week for in house classes
8 Classes in Studio: This option is best for those that wish to attend class twice a week for in house classes
Unlimited in studio classes: This option is best for those that want to come to class multiple times a week, this is your best option value wise.
Unlimited Virtual Classes with 4 Classes in Studio: This is a good option for those that would like to do a combination of online and in studio classes, you can come in for corrections once a week while having the option of exercising in your own home.
Unlimited Virtual Classes and 8 Classes in Studio
Unlimited Virtual Classes and Unlimited in Studio Classes: This option is great for those that want to do multiple classes a week at home and in the studio
Virtual Unlimited Class: This option is great for those that wish to exercise in the comfort of their own home and not come into the studio
Please note that all virtual packages (not including the virtual drop in) have access to our virtual library
Please contact the studio if you are interested in private and semi-private sessions
Please note that there is a 24-hour notice required for cancellation of private sessions or will be charged in full.
There will be no refunds after first class.
We look forward to meeting you, and we're happy to answer any questions you have; simply give us a call at 403-245-9009 or click here to email us.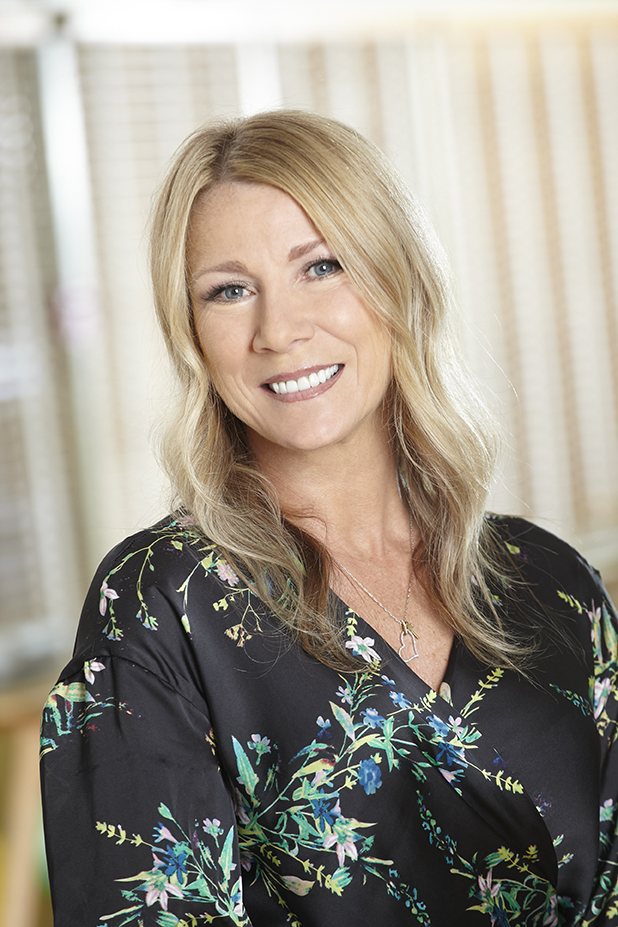 OWNER, INSTRUCTOR
---
Former Principal dancer with Alberta Ballet to Fitness Table owner, Patricia has dedicated 20 + years to perfecting the Fitness Table Method, and helping countless people do what they thought was impossible - strengthen their core in a way that improved their life and athletic performance.
Read her professional bio here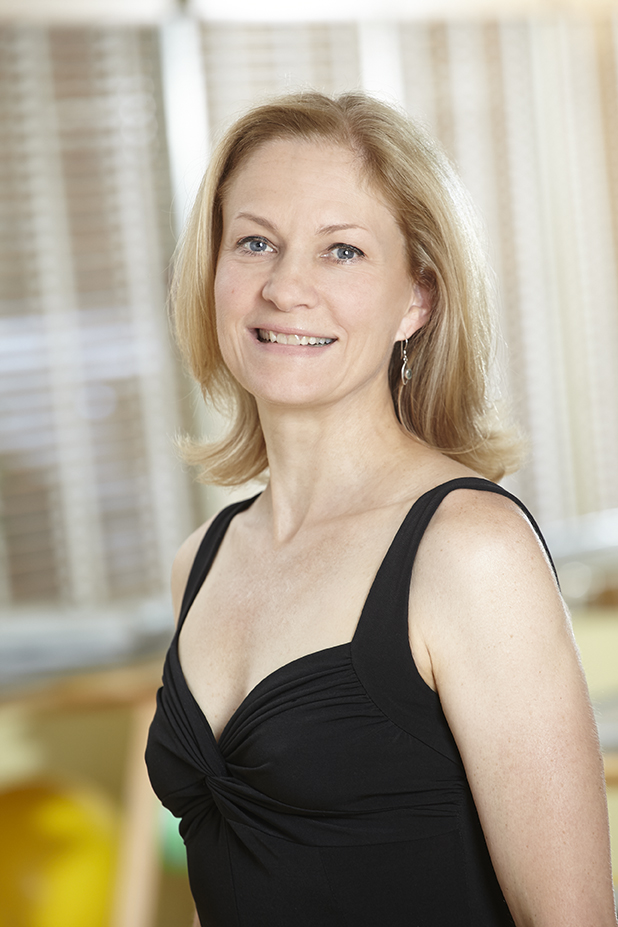 INSTRUCTOR
---
Nathalie has been teaching core strengthening classes, yoga, ballet and mindfulness in movement, for over 25 years and enjoys being part of people's journey to reaching their goals.
Read her professional bio here.

If you wish to visit her website Yoga Love, please click

here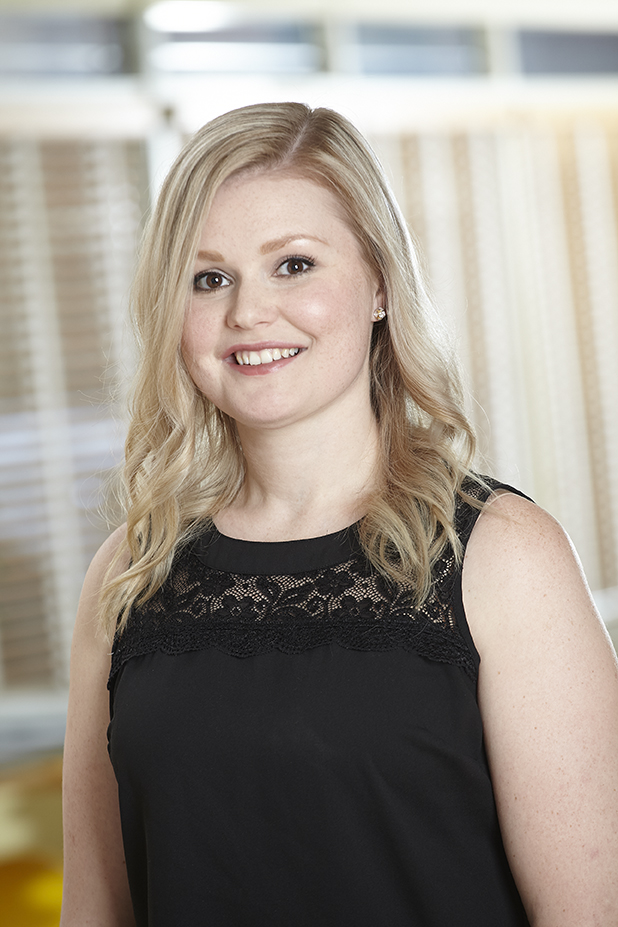 INSTRUCTOR
---
Avid snowboarder, Ukranian dancer, and violinist - Heidi loves to move! She gets fired up seeing the people around her grow and improve their well-being.
INSTRUCTOR
---
No stranger to adventure, Jackie loves to spend time with her kids & explore the outdoors. Jackie is passionate about Fitness Table of course, but also loves being able to make a living with her passion as a dancer and teacher.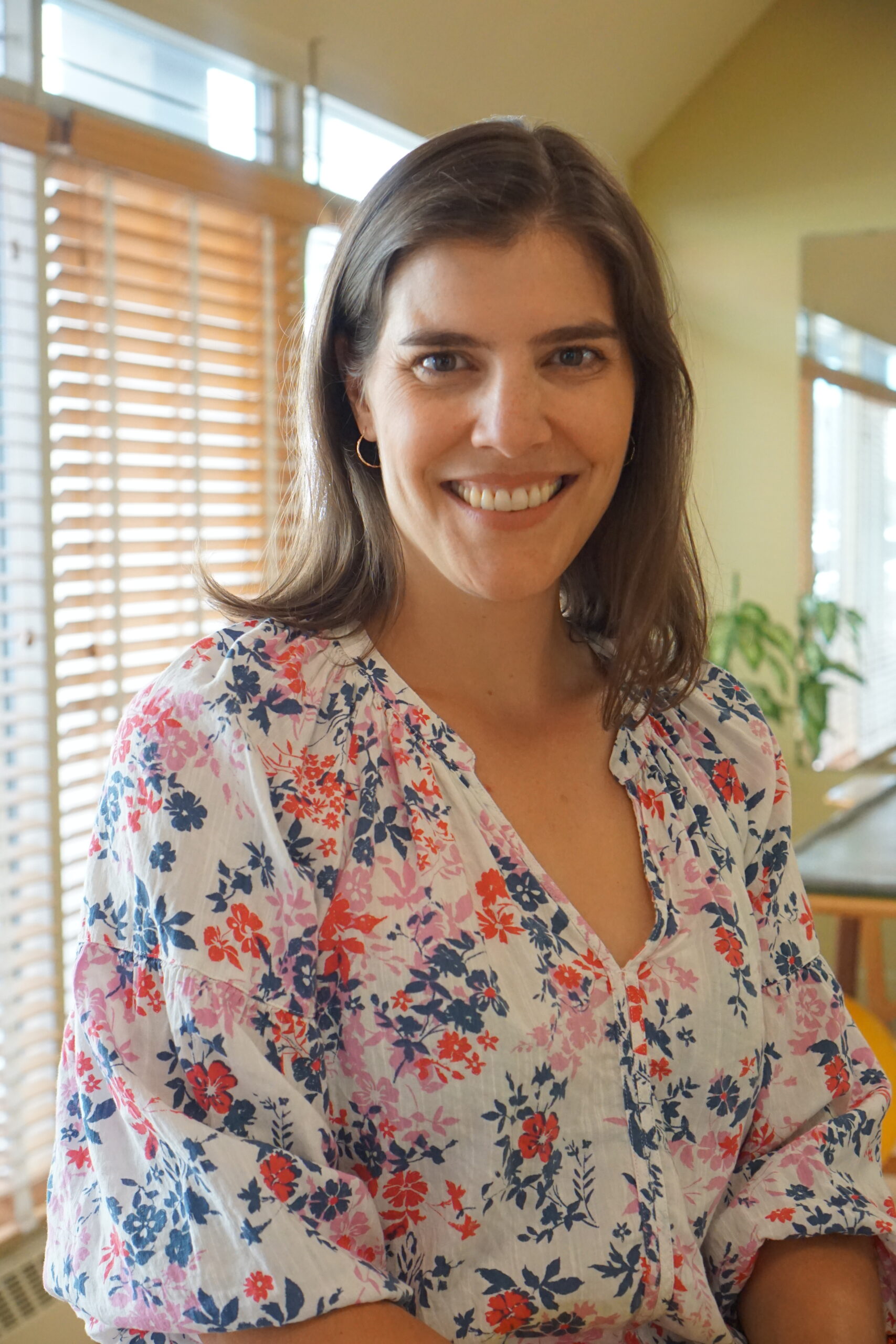 INSTRUCTOR
---
Clasically trained actor and former competitive swimming coach, Katharine has always followed her creative spirit, keen eye, and gifts for teaching. She has invested much of her life toward the
art
of teaching movement.
Read her professional bio here.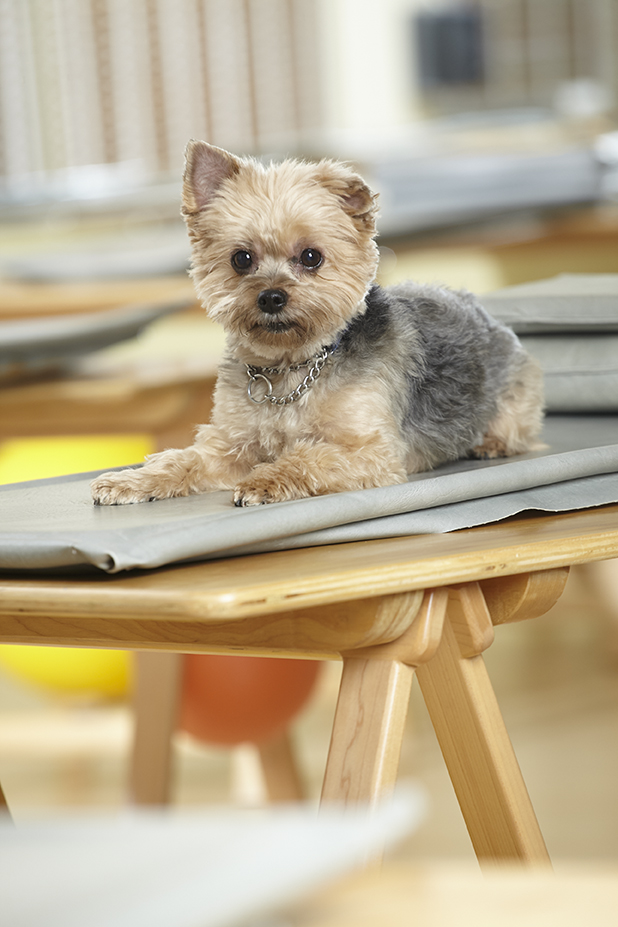 The Big Boss
---
Our little dog with a BIG heart. Bentley is a big part of our Fitness Table family. He loves to greet our members, and of course get his belly scratched.
Fitness Table Method FAQ
Exercises on a table?
The Fitness Table Method, as the name suggests, refers to exercises done on a table specifically designed to be gripped in different ways that make it possible to shift the centre of gravity and work on the deep musculature. The table allows participants to lengthen and strengthen the muscles responsible for alignment in ways that no traditional training equipment does.
But why work on the deep muscles?
In the long term, static positions and lack of exercise results in a loss of muscle tone in the deep musculature and that can lead to chronic back and joint pain.
Who can practice the Fitness Table Method?
Anyone between the ages of 15 and 85 who has the desire to follow an original and focused method that will provide benefits day after day. The Fitness Table Method focuses on the quality, precision and intensity of the training rather than on the quantity of exercise.
Am I strong enough to practice the method?
This isn't about employing Herculean strength, rather it is about isolating the deep muscles and doing exercises of increasing intensity. As one develops more control, the exercises make more demands on the muscle groups, which in addition improves posture and increases flexibility and precision in everyday movements.
What if I have injuries, will I be able to keep up?
The Fitness Table Method offers a great variety of movement, avoiding monotony and stimulating interest and imagination to develop greater motor control. Everyone works at his/her own rhythm while being encouraged to take on increasingly advanced exercises. Bad posture and stiff muscles can lead to chronic pain; when the body compensates for loss of flexibility it does not function as well. In addition to the strengthening exercises, our training includes exercises for flexibility; the different ways of gripping the table and the height of the Fitness Table allows for extended stretching.
"Fitness Table has helped me immensely as an elite level speed skater in recovering from a serious back injury"
Sarah Gregg, Speedskater
YOU'LL FEEL IT WORK YOUR VERY FIRST TIME!

---

We get to the core muscles other workouts never reach!
Love the classes. Top instruction. Great program
Fitness Table has been a big part of my medical rehab from abdominal surgeries. Being a pro golfer the core activation is extremely important for the swing and training at the Fitness Table has made me stronger than ever in the core area, and now after major swing changes I am now ready to contend on tour! I will continue to come to class when I am in town. I truly enjoy it I can highly recommend Fitness Table to anyone seeking better posture, core strength/stability and great workouts
Louise Stahle, Professional golfer, LPGA Tour
I have seen great results with my elite athletes.
Great program for elite athletes. Increased in size and strength. I could see the results in the lab through tests done by occupational therapy.
Bart Schouten, Coach, Speedskating Canada Team
Nothing short of incredible
After about 6 months...the physical results that I have obtained in that short time frame are nothing short of incredible. I am stronger mentally, through the core and overall body, my posture and flexibility have improved greatly and my continual pain demon is all gone. I have not been able to obtain this type of progress anywhere else and I was truly at a point of giving up.
Erica Yorga
I was able to heal a recurring hip flexor injury because of the Fitness Table
As a speed skater sprinter, I need my hips, glutes and hamstrings to be working together. I was able to heal a recurring hip flexor injury because of the Fitness Table program and 2013 was my best year yet!
Danielle Wotherspoon-Gregg, Long Track Speed Skater Sprinter
I can generate more power
The Fitness Table program definitely made me more stable. Core stability is really important for my sport; it helped the connection between upper and lower body so I can generate more power. The exercise program really seems easy but it isn't. It does much more than you think it will. You can work as hard as you can and get a lot more out of it in comparison to other programs that seem very hard but don't really do that much.
Jamie Gregg, Speedskater
Best workout I've ever had
I feel stretched out, stronger, taller and longer. Best workout I've ever had!
Diane Heming, School Principal
Better results that all other combined types of treatments for my chronic pain
I am a long time runner with no flexibility. I have had low back problems the last few years that have seriously curtailed other activities I enjoy. I have tried physiotherapy, chiropractic sessions, massage therapy and acupuncture, all with varying results but none with significant relief. I have been attending The Fitness Table classes on a regular basis for only three months and the results, I think, are better than all the treatments combined. Although the workouts are group sessions, the individual attention we each get from the instructors is remarkable as is their knowledge and understanding of our unique needs and limitations. My only regret is in not doing this years ago.
Jamie Polley, Lawyer
Canada Day Weekend ALL classes will be running as normal Friday June 29th 9:15am Level 3-4 10:45am Open Stretch Saturday June 30th 9:15am Level 1-1+ 10:45am Level 2-3-4 12:15am SBC/Level 1 Monday July 2nd 9:15am Level 2-3-4 5:30pm Open 1-4 Stampede Parade Day We have decided to run all regular classes on parade day, Friday Read more
More Details
Canada Day Weekend ALL classes will be running as normal Friday June 29th 9:15am Level 3-4 10:45am Open Stretch Saturday June 30th 9:15am Level 1-1+ 10:45am Level 2-3-4 12:15am SBC/Level 1 Monday July 2nd 9:15am Level 2-3-4 5:30pm Open 1-4 Stampede Parade Day We have decided to run all regular classes on parade day, Friday Read more
More Details
Take a moment and contact us - we love hearing from you! We're here to help you improve your posture and strengthen your core
Follow us on Facebook, Twitter and Instagram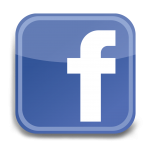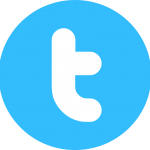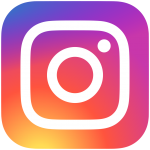 Introducing HardCoreBod!
I am super excited for the opportunity to share my new online studio with you, your friends and families so that everyone is able to experience the method from home this is our online studio for everyone to enjoy from anywhere in the world.  This platform allows you to self asses and work with the principals of Fitness Table at your own pace.  Each week you will receive access to three classes, that you may take in any order you wish.  If you would like to exercise everyday, you have the freedom to repeat any and all of the classes that you have access to as many times as you wish. Please note this is not in any way replacing The Fitness Table, classes will continue as per usual in the studio and online via zoom.
Please feel free to visit our HardCoreBod Website and see what it is all about!