Do you know what you need to do to move up a level?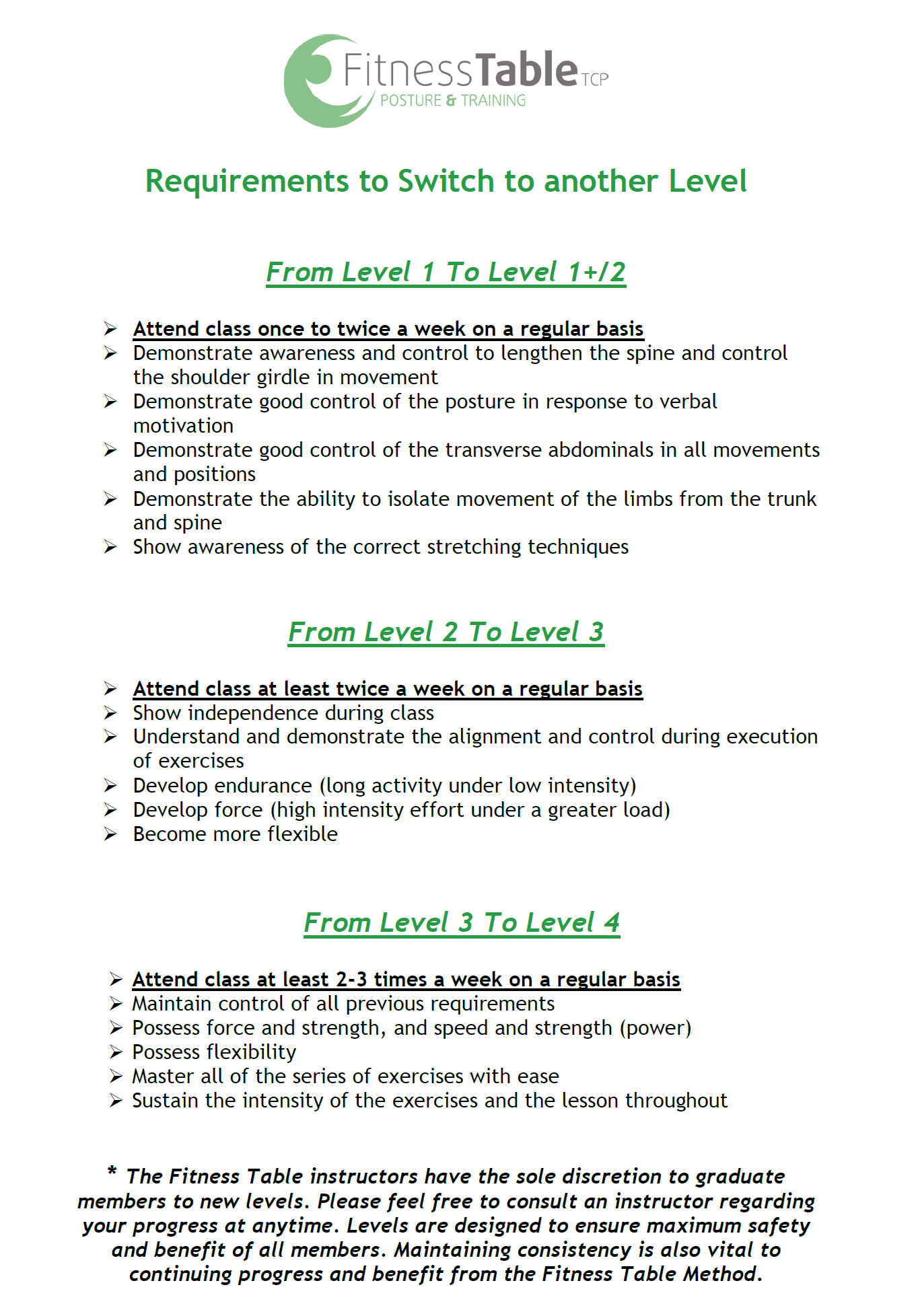 Did you know that we have an Esthetician that works out of our studio?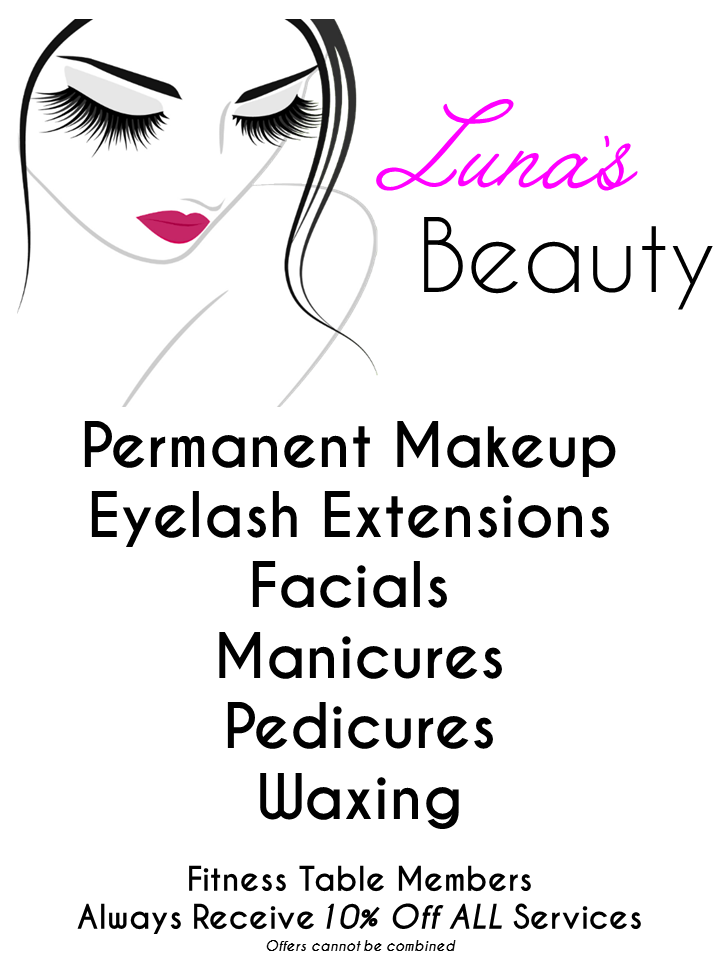 If you refer a friend to the Fitness Table and they let us know you sent them at the time of their evaluation, you get a FREE class? 
Arriving on time for class…We know life can get hectic, but it is very disruptive to the rest of the class and instructor when people are constantly arriving late.  So please be sure you are giving your self enough time to make it here before the class begins. 
Studio Space for Rent!
We are renting out our studio if you know of anyone who is looking.
Here are the details if you would like to pass along the information:
Ideal for meditation or yoga as it can accommodate up to 15 comfortably.  $45 per hour (negotiable).  Change-rooms on location.  Located in the Calgary Beltline with ample street parking located around the studio as well as 4 reserved spots.  
Times Available Are:
Monday after 7pm
Tuesday after 7pm
Wednesday after 7:30pm
Thursday after 7pm
Friday after 5pm
Saturday after 5pm
Sunday All Day 
For rental inquires please contact the studio at:
Parking…Once again we are having to remind everyone about this topic as there still seems to be some issues
1. If you park in the back alley be sure to leave your spot promptly after your class.  We do run other classes and private sessions after yours, and just like you, they would like a parking spot. 
2. If you do not feel comfortable parking over the yellow curb please do not park in that stall.
4. Do not park behind the cars in the alley blocking them in, there is not enough room for cars to get by.