Monday August 7th – Civic Holiday
10am Open Level 1-4
You MUST pre-register for the class no later than Friday Aug 4th 
All other classes for the day will be cancelled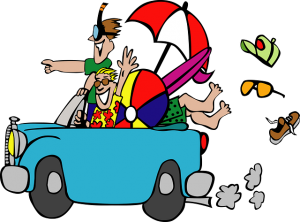 Studio Closures
Our studio will be closed from Tuesday August 29th to Monday September 4th
All Classes will resume as normal on Tuesday September 5th
Arriving on Time
This is an ongoing reminder to everyone – PLEASE ARRIVE ON TIME TO CLASS. 
It is very disruptive to the rest of the group, as well you are missing out on the warm up
Class Packages
Just a reminder that  WE WILL NOT EXTEND ANY PACKAGE past the expiry date.
It has always been our policy not to extend packages, so when it comes time to renew, be sure you are purchasing one that will work best for you and your schedule
Evening Classes
Again we are having to remind everyone that YOU MUST PRE-REGISTER FOR ALL EVENING CLASSES – if there is not enough people we will be cancelling the class. 
The decision to cancel classes will be made 90 minutes prior to the start of class and will be posted on the schedule in Mindbody.  So make sure you sign up early, your attendance could make the difference of a class running or not. 
You can register by downloading our App or by logging into Mindbody via our website
Cell Phones
Please be sure that ALL cell phones are turned off or turned to silent when in the studio
Shoes
For everyone's comfort please remember to remove your shoes when in the studio. 
If you do need to wear shoes during class please ensure they are non-marking indoor shoes only