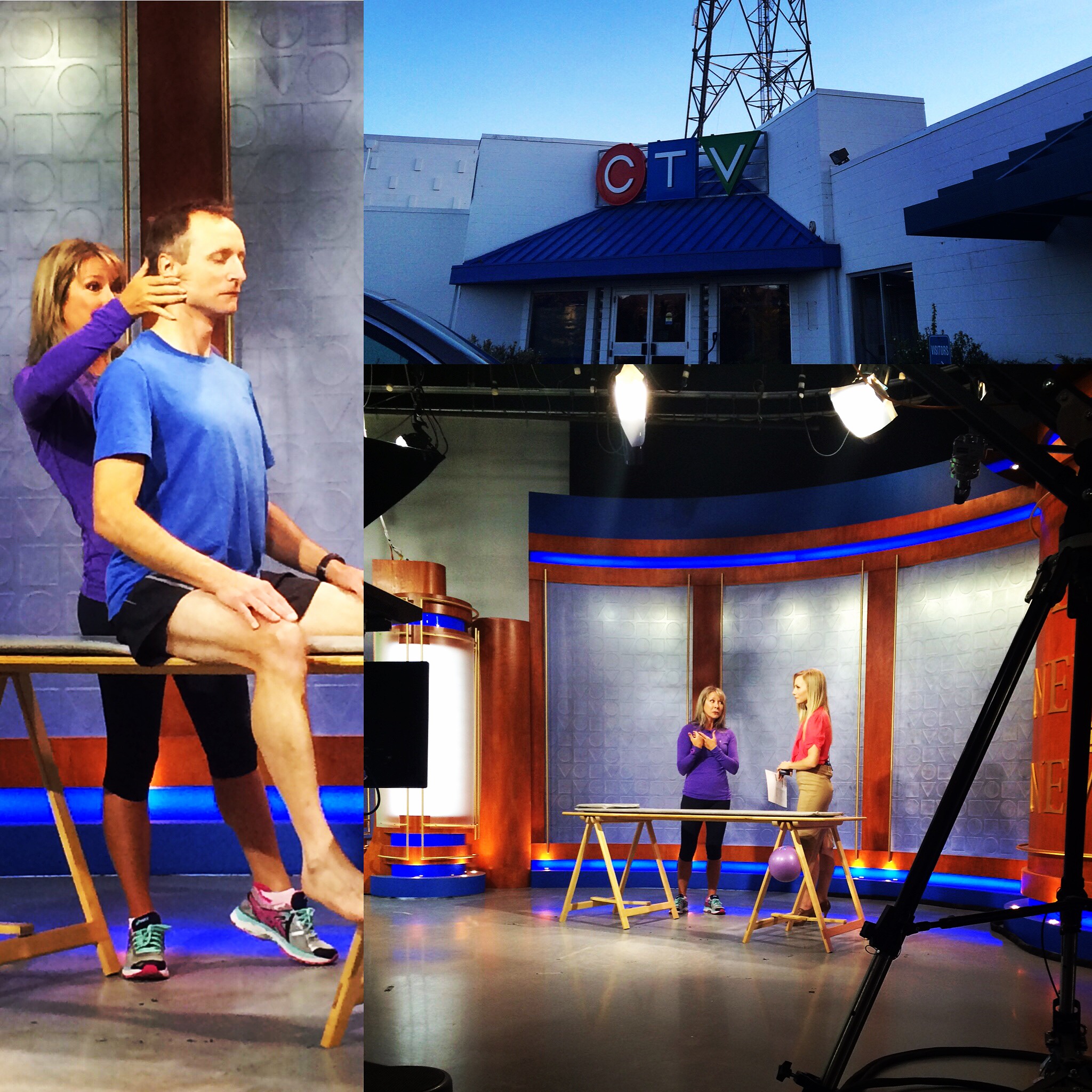 After today, the Fitness Table won't be Calgary's best kept secret when it comes to getting results with a strong core and better posture!  Our method of exercise is targeted and unique and is especially important for people who sit in front of a computer for extended hours.
We had a great time this morning at CTV Calgary sharing more about how our method works so well, and what it's all about.  A big thanks to Gord (yes, the Gord from Gord's Running Store) for being our gracious volunteer model 😉  He's a great guy and THE source for runners here in Calgary!
Here's the link to watch the show this morning, in case you were busy and missed it, or if you want to know more about how our method gives you better posture.
We talked about how sitting affects your posture so negatively and how it can make you feel that burning between your shoulder blades, experience soreness in your back, shoulders and neck.
Fitness Table method focuses on strengthening the deep musculature so that you can begin to strengthen the muscles that support and keep your spine properly aligned so you can enjoy better posture.